As a thought leader, ThreeEQ Founder and CEO Jason Ma 馬良傑 contributes actively to the press and to corporate and education leadership communities worldwide. If you are from the press or a community of great minds and would like to interview Mr. Ma or invite him to speak, please contact us. Thank you!

.


Suggested Media Story ideas

The following are ThreeEQ CEO and Chief Mentor and Young Leaders 3.0 author Jason L. Ma 馬良傑's media story ideas (which are also speaking topics) in general. Together, we can discuss and craft specific headlines and stories for your audience.

1. Perspective on the Global New Normal with President Trump
2. Employment & Education—Reading the U.S. and China Equation in the G20
3. Asia/China & International Business Growth Strategies & Roadmaps in Turbulent Times
4. The Global Chinese Diaspora—Enhancing Connectivity & Business Relationships
5. Entrepreneurship & Innovation When Change Is Constant (Silicon Valley Style)
6. Become the Boss and the Company Millennials & Gen Z'ers Love to Work For
7. Why & How Leading Enterprises & Families Engage in Impact Investing & Philanthropy
8. Asian/Chinese & Western Parenting & Family Success Strategies
9. Why & How to Build Pragmatic Emotional, Social, & Leadership Intelligence ("3EQ")
10. Young Leaders 3.0: Stories, Insights, & Tips for Next-Gen (Millennial & Teen) Achievers
11. Hypercompetitive U.S. Elite College Admissions: How Your High Schoolers Can Advance
12. Preparing Your Children For K-12, University, Career, & Life Success
13. Innovative & Pragmatic Secondary & Higher Education & Mentorship

.
Jason L. Ma's
–  Biography / Testimonials
–  ThreeEQ Signature Services for Private & Organizational Clients
–  Speaker One-Sheet
–  Book, Young Leaders 3.0
–  Amazon Book Shop / Hand-Signed Book Shop
–  IfOnly Luminary-Expert Experiences Shop
–  Forbes Column & Articles / Personal Blog
 .

   EMAIL
.
---

Articles & Columns
Events & News
18 May 2017 — Bright Scholar
Bright Scholar (NYSE: BEDU) Celebrates Their IPO
Bright Scholar Education Group, China's largest operator of international and bilingual K-12 schools with a global vision, has debuted its IPO on 5/18 (NYSE: BEDU). Its elder sister company is China (and Asia)'s now largest real estate developer, Country Garden (HKEx: 2007). We at ThreeEQ are honored to have Bright Scholar as an Organizational Client for whom ThreeEQ CEO and Chief Mentor Jason Ma serves as a strategic advisor on key high-level education and business initiatives.

17 May 2017 — China Speakers Bureau
Jason Ma Joins China Speakers Bureau
ThreeEQ CEO and Chief Mentor Jason L. Ma is honored to be a new featured speaker for the China Speakers Bureau.

3 May 2017 — The B20 and the G20
The B20's Policy Recommendations Handed to the G20 Leaders
The B20 has officially handed its Policy Recommendations to the G20 Chair and Germany Chancellor Angela Merkel for 2017. As the G20's global business advisory council, the B20 is integral to the G20 process. Jason L. Ma is honored to have contributed as a B20 Member since 2014—through the G20 hosted by Australia, Turkey, China, and currently Germany. Ma serves on its Employment and Education Taskforce and its SMEs Cross-thematic Group. The B20 Summit 2017 was held in Berlin from 5/2-3.
Videos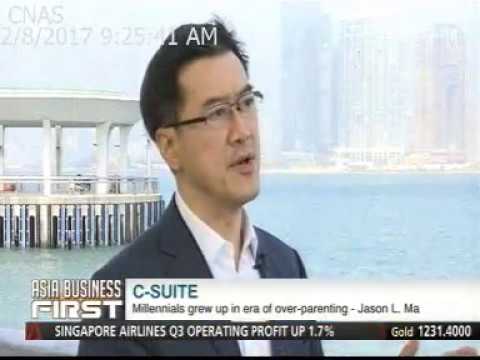 Channel NewsAsia Interviews Jason Ma on Shaping Young Leaders for Its "C-Suite" Show
Photos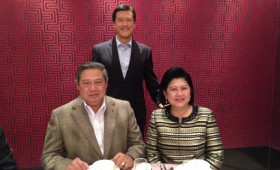 Jason Ma, World Chinese Economic Summit Speaker & Global Advisory Council Member (2014 to Present), APEC CEO Summit 2014 Delegate