As a thought leader, ThreeEQ Founder and CEO Jason Ma 馬良傑 contributes actively to the press and to corporate and education leadership communities worldwide. If you are from the press or a community of great minds and would like to interview Mr. Ma or invite him to speak, please contact us. Thank you!

.


Media Story ideas

The following are distinguished global business and education leader Jason L. Ma 馬良傑's general story ideas for you. They are Ma's speaking topics as well. Together, we can craft specific headlines and stories for your audience. Please email us.

1. Perspective on the Dynamic, Global New Normal with President Trump
2. Asia/China & International Business Growth Strategies & Roadmaps in Turbulent Times
3. Employment, Human Capital, & Education Trends in the G20, including U.S. & Asia
4. Become the Boss and the Company Millennials & Gen Z'ers Love to Work For
5. Why Leading Enterprises & Families Engage in Impact Investing & Philanthropy
6. Entrepreneurship & Innovation When Change Is Constant—Silicon Valley Style
7. How to Hone the "OS & Apps" in Your (Entrepreneurial) Mind & Soul
8. Young Leaders 3.0: Stories, Insights, & Tips for Next-Gen (Millennial & Teen) Achievers
9. The Art of Pragmatic Emotional, Social, & Leadership Intelligence ("3EQ")
10. Asian/Chinese vs. Western Parenting & Family Success Definitions & Strategies
11. Hypercompetitive U.S. Elite College Admissions: How Your High Schoolers Can Advance
12. Innovative & Pragmatic K-12/Secondary & Higher Education & Mentorship
13. Preparing Your Children For K-12, University, Career, & Life Success
.
Jason L. Ma's
–  Speaker Page
–  ThreeEQ Signature Services For Clients
–  Forbes Column & Articles
–  Young Leaders 3.0, The Acclaimed Book
–  Amazon Book Shop
–  IfOnly Luminary Hand-Signed Book Shop
–  IfOnly Luminary-Expert Experiences Shop
–  One Of The World's Top Experts For Audvisor
–  Testimonials
 .

   EMAIL
.
---

Articles & Columns
Events & News
18 May 2017 — Bright Scholar
Bright Scholar (NYSE: BEDU) Celebrates Their IPO
Bright Scholar Education Group 博实乐教育, China's largest operator of international and bilingual K-12 schools with a global vision, has debuted its IPO on 5/18 (NYSE: BEDU). Its elder sister company is Asia's now largest real estate developer, Country Garden 碧桂园 (HKEx: 2007). We at ThreeEQ are honored to have Bright Scholar, whose gracious chairman is Asia's wealthiest woman and a loving mom, as an Organizational Client for whom ThreeEQ CEO and Chief Mentor Jason Ma serves as a strategic advisor on key high-level education and business initiatives.

17 May 2017 — China Speakers Bureau
Jason Ma Joins China Speakers Bureau
ThreeEQ CEO and Chief Mentor Jason L. Ma is honored to be a new featured speaker for the China Speakers Bureau.

6 May 2017 — Spark Program
Speaking at the Special "Afternoon Tea" Fundraiser for Spark Program
ThreeEQ CEO and Chief Mentor and Young Leaders 3.0 author Jason Ma enlightened and inspired an audience of philanthropists, including parents, as the fireside chat speaker for this fundraiser event for charity. Ma spoke about "Preparing Your Children For K-12, College, and Personal Life Success."
Videos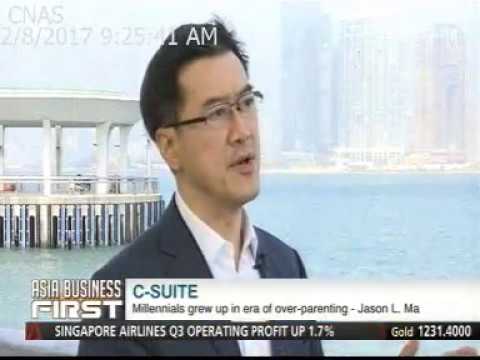 Channel NewsAsia Interviews Jason Ma on Shaping Young Leaders for Its "C-Suite" Show
Photos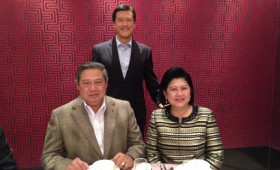 Jason Ma, World Chinese Economic Summit Speaker & Global Advisory Council Member (2014 to Present), APEC CEO Summit 2014 Delegate