How Is ThreeEQ Different for Families?
..
1. Exceptional Client Family Outcomes, Testimonials, and Methodology
2. Our Private Clients Worldwide Are High-Net-Worth and Are Selected
3. High-Powered Community Roles, Contributions, and Connections
4. Acclaimed Author and Media Luminary; More Accolades
.
Please feel free to email us: Clients@ThreeEQ.com.

1. Exceptional Client Family Outcomes, Testimonials, and Methodology
.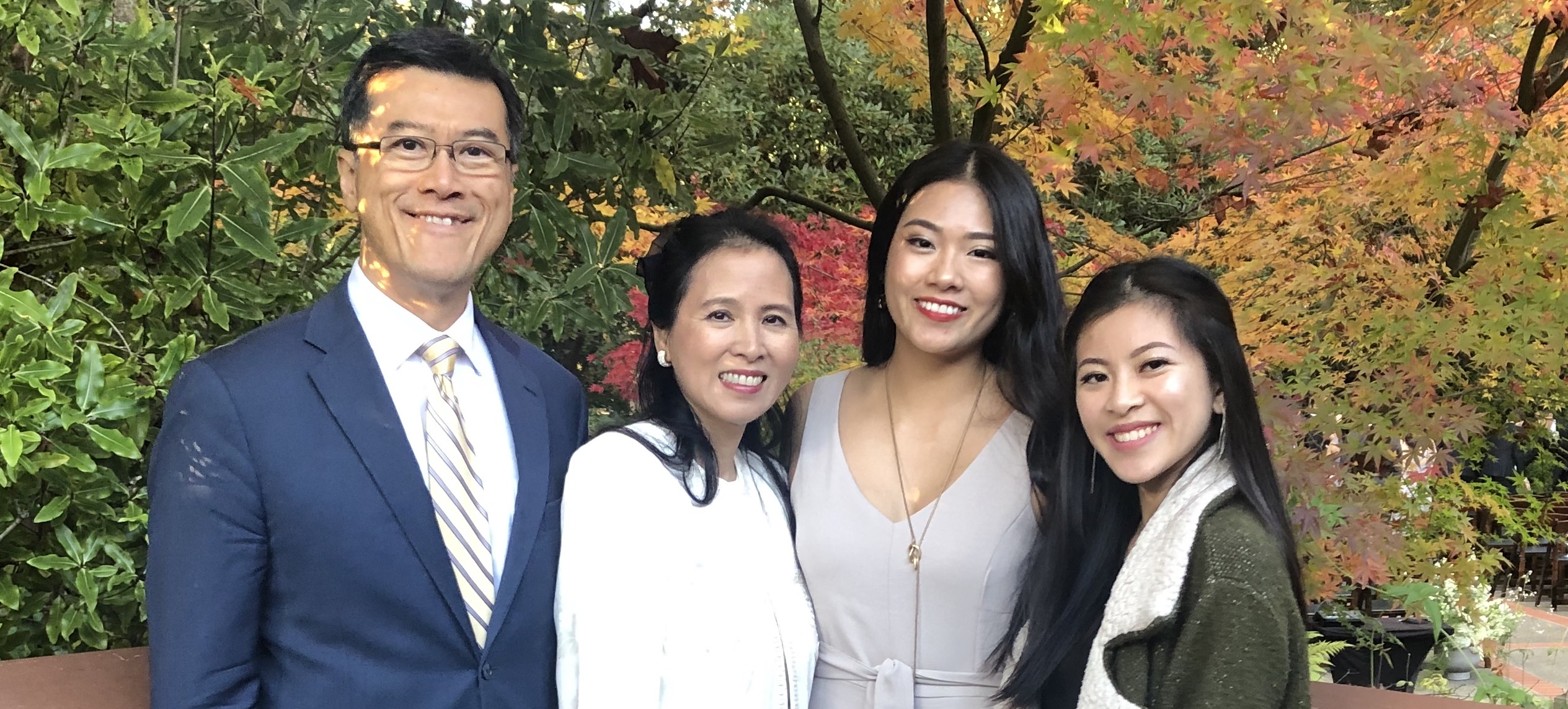 Over the past thirteen years, foremost college/career counselor and leadership coach Jason Ma and his teams have successfully inspired and guided 1-on-1 hundreds of high school and college transfer students who gained admission to top universities and colleges. Some were accepted into the eight Ivy League and other elite private schools, and over 100 admitted to UC Berkeley and UCLA. See Testimonials and Success Stories. These schools include

Amherst

Barnard

Boston College

Boston U

Bowdoin

Brown

Caltech

Cambridge (UK)

Carleton

Carnegie Mellon

Claremont McKenna

Colgate

Columbia

Cornell

Dartmouth

Duke

Emory

George Washington

Georgetown

Georgia Tech

Harvard

Harvey Mudd

Haverford

Imperial (UK)

Johns Hopkins

MIT

NYU

Northwestern

Oberlin

Oxford (UK)

Penn/Wharton

Pomona

Princeton

Purdue

Rice

Stanford

Swarthmore

Tufts

UC Berkeley (Engineering, etc.)

UC Davis

UC Irvine

UCLA

UC San Diego

UC Santa Barbara

UChicago

UFlorida

UMichigan, Ann Arbor

U North Carolina, Chapel Hill

U Notre Dame

USC

UT Austin

UVirginia

UWashington

Vanderbilt

Vassar

Wake Forest

Washington U in St. Louis


Wellesley

Wesleyan

Williams

Yale
ThreeEQ students include Mr. Ma's own two happy, compassionate Gen Z daughters, who aspire to be impactful, tech C-suite leaders in the long term:

Sabrina was admitted to a few Ivy League schools (her first Ivy admit letter received at still age 16 because she skipped 4th grade), UC Berkeley, UCLA, USC, and others. She chose Georgetown and enjoyed her 4 years there. Although she had no computer science experience in high school, she boldly pivoted her major from business to CS. Since graduating Georgetown in 2018, Sabrina's been a Google software engineer and an emerging leader in Silicon Valley.


.

Lydia was accepted into Penn/Wharton Early Decision and politely declined two interview requests by Harvard reps because Wharton was indeed her #1 dream school. Today, she is a Wharton rising junior dual-concentrating in finance and business analytics and minoring in CS. Lydia looks forward to working as a Value Realization Intern at Slack in SF during summer 2020.

Known as the Chief Mentor of Next-Gen Leaders and a trusted top advisor in high-level circles, ThreeEQ's superbly effective, unique, and powerful mentoring methodology includes 

helping our Gen Z and Millennial students/mentees hone their "3EQ" and "4S" and gain a more sustainable competitive advantage with long-term benefits. Given our guidance, families gain peace of mind, enrich relationships, and mitigate risk of opportunity loss. We also ease succession planning.

3EQ = Pragmatic emotional, social, and leadership intelligence


.

4S = Visionary story/belief system, state of mind, (soft) skills, and strategies and execution

Today, ThreeEQ maintains a 100% success rate (defined by outcomes that clients have been happy with) and 100% peace-of-mind guarantee with coachable and committed high-achieving students in our selected (U)HNW Private Client families.



.

2. Our Private Clients Worldwide Are High-Net-Worth and Are Selected. Some Examples:
.

.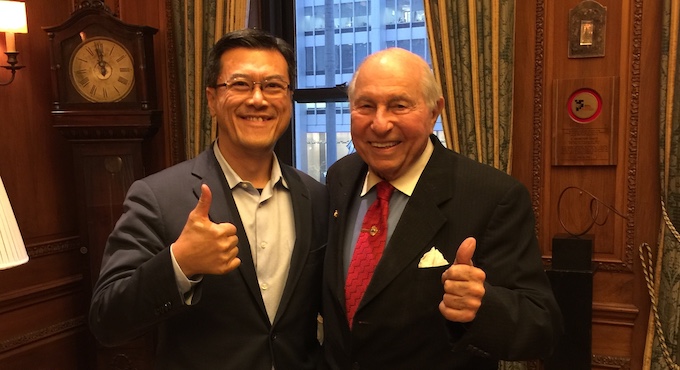 Example 1: One family is Caucasian. The dad is CEO of a US$40 billion market cap public tech company, and the mom is retired and helping the family full-time. We've been mentoring their high-achieving, STEM-focused daughter, now a high school senior at a private school, since her sophomore year and will continue guiding her through the end of her college freshman year.


.

Example 2: One family is Caucasian. The dad is former SVP of Sony Pictures, and the mom is in social services. We started coaching their younger son at the beginning of his high school senior year when he was having a serious girlfriend issue, which Mr. Ma helped resolve and converted into a positive learning outcome for him. He was admitted to a number of top schools and chose Colgate, where he is a proud alum. Today, he works at Warner Bros. in the entertainment industry in Hollywood.


.

Example 3: One family is Chinese American. The dad is the founder and managing partner of a leading law firm in the East Coast, and the mom is a retired doctor. We coached their daughter while in high school and she now attends Cornell.


.

Example 4: One family is Indian American. The dad is EVP/C-suite executive of a US$50 billion+ market cap public tech company, and the mom is an entrepreneur. We coached both their boys in high school—one from freshman through senior years, and the other before his senior year until graduation. They are, respectively, a USC graduate now working at a Big Four and a UC Berkeley student.


.

Example 5: One family is Mainland Chinese. The parents are successful entrepreneurs in China. We coached their son from his freshman through senior years in high school. He is a recent Georgetown graduate and newly minted investment banker.


.

Example 6: One family is Hong Kong Chinese. The parents are successful entrepreneurs. We coached their son for 5 years from first year in a UK boarding school through his first year of university. He's now finishing his final year at Imperial in the UK. He will be an impactful, compassionate engineering leader.


.

Example 7: One family is Eurasian. The dad runs his own family office, and the mom is a housewife. We coached both their boys in a private high school for a few years until their graduation. We transformed one from a D+ student into a B+ student; he now attends a top-tier public university. We helped the other get admitted to top universities, including Oxford in the UK, where he's been an undergrad and is pursuing an engineering MEng.


3. ThreeEQ Founder Jason Ma's High-Powered Community Roles, Contributions, and Connections*
.
Delegate to the Forbes Global CEO Conference for 8 years before an Asian firm acquired Forbes.


.

Leading member of the B20 in the G20, serving on the Future of Work and Education Task Force. The B20 is the official business voice of the G20 member states, representing the global business community across all G20 states and all economic sectors to the G20 heads of state and governments. The G20 represents almost 90% of nearly US$90 trillion in global GDP and 2/3 of 7.7 billion people. Through the G20 presidencies in Australia, Turkey, China, Germany, Argentina, and currently Saudi Arabia, Mr. Ma is one of only a few hundred business leaders worldwide handpicked to be B20 members.


.

The alumni clubs of Harvard Business School (HBS), Harvard, Stanford GSB, UC Berkeley Haas, and Wharton in N. California enthusiastically co-sponsored the exclusive speaking event "Preparing Your Children for High School, College Admissions, University, Career, and Personal Success" featuring ThreeEQ's Jason Ma as the sole speaker in a PACKED room of high-achieving parents.


.

Although he knows many college admissions deans and top administrators at elite universities (and large donors connected with them), Mr. Ma has led guiding students 1-on-1 to get admitted based on real merit, rarely from "hooks" such as recruited Division 1 athletes, high-powered connections (e.g., trustees) to universities, or parents who've donated many millions of dollars for a few years. These students' achievements reflect the TRULY powerful and high-quality skill sets of ThreeEQ/Jason Ma in helping students win and succeed.

4. Acclaimed Author and Media Luminary Jason Ma; More Accolades

Authored critically acclaimed book Young Leaders 3.0. Over 1/2 of the 23 featured 17-to-24-year-old high achievers and chapter contributors were Mr. Ma's mentees, who hail from the 8 Ivy League universities, Babson, Bowdoin, Colgate, Georgetown, Georgia Tech, MIT, Northwestern, Oxford, Stanford, UC Berkeley, UCLA, University of Chicago, and USC.


.

Wrote popular articles as Forbes contributor on Mentoring Young Leaders for Elite College Admissions, Next-Gen Leadership, Innovative Higher Ed, and Entrepreneurship Success — 1.4 million+ views and counting. Other Forbes articles yield, on average, less than 1,000 views each, but Mr. Ma's Forbes articles yield, on average, over 100,000 views each.


.

Named "Preeminent Mentor for Next-Gen Leaders" by Black Tie Magazine, which features celebrity philanthropists. Chosen as 1 of 8 "Industry Men of 2020" for "Leadership 3.0 Intelligence" in Clientele Luxury Magazine. Featured in Business Rockstars, CNBC Asia (Managing Asia and Squawk Box), Channel NewsAsia, WealthBriefingAsia, Fast Company, JustLuxe, Teen Kids News, and other media.


* Gallery (The B20/G20, Forbes Global CEOs, etc.)