THREEEQ SIGNATURE SERVICES
ThreeEQ is dedicated to helping Private Client Families, Companies, and Individuals achieve next-level success and growth across every stage of life. Led by award-winning Chief Mentor of Next-Gen Leaders and ThreeEQ CEO Jason Ma, here's a glimpse of what we offer (links are in bold red):
.
FOR FAMILIES:
FOR BUSINESSES:
CEOs and Senior Execs

:


Jason Ma's personalized, advanced Executive Coaching helps Gen X and Millennial Leaders hone their mindset, interconnected strategies, and soft skill sets, strengthen their relationships, and take their organizations, careers, and personal successes with well-being to new heights.


.

Companies and Family Offices:
With his keen business acumen and a powerful global network of high-level contacts, Jason Ma provides Strategic Advice & Rainmaking services to Boards and CEOs, helping them gain valuable insight into target markets or investments, navigate complex challenges, and secure deals and partnerships to achieve sustainable growth and success.


.

Event and Meeting Organizers

:


As a sought-after Speaker and Thought Leader, Jason Ma's (Keynote/Fireside/Panel) Speaking, MC, and Masterclass services inspire and motivate

audiences from Gen Z to parents to CEOs to billionaires around the world with his transformative message. From speaking engagements to group coaching, he offers actionable insights on a variety of topics.
.
We at ThreeEQ believe that every individual has the potential for greatness. Whether you're a high school student who wants to prep well and get admitted to elite colleges or a seasoned CEO near the top of your game, we're here to help you unlock your full potential and achieve next-level success with well-being. Contact us today to discuss about your goals and see how we can help you.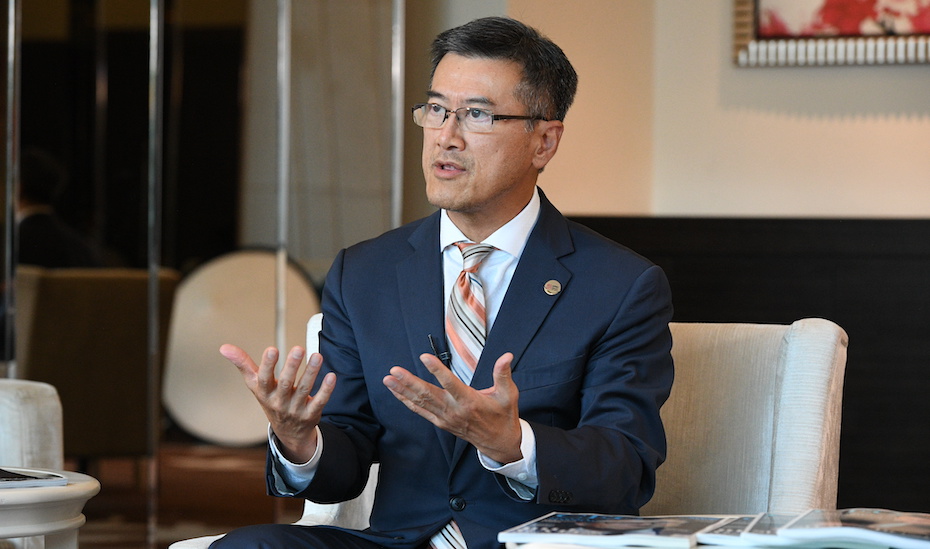 Jason Ma, Founder and CEO of ThreeEQ, being interviewed for The CEO Magazine